Why is it important to hire an expert Jersey City Personal Injury Lawyer?
Dedicated to Helping for Over 30 Years
Jersey City is the largest city in Hudson County with a population of approximately 250,000 people. Jersey City is directly across the Hudson River from Manhattan as many people live in Jersey City and work in Manhattan. Jersey City features supermarkets such as Shop Rite and A and P and many retail stores such as Target. As a continuously growing city, Jersey City features the Newport mall which has a movie theatre. There are also many nice hotels and luxury apartment buildings in the Newport area of Jersey City. Many people in Jersey City travel using public transportation (such as PATH or NJ Transit) or by walking. Due to its large population there are numerous high schools in Jersey City.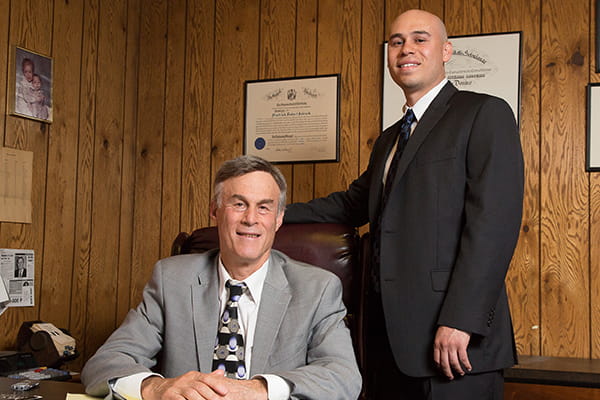 Fredrick R. Schreck and
Jarrett Schreck
Personal Injury Lawyers
Serving New Jersey
Jersey City Car Accident Attorney
Car Accident Lawyers
If you have been injured in a car accident in Jersey City contact my office immediately. Jersey City features many dangerous roads such as Route 1 and 9, Route 139, NJ Turnpike, Route 78, and the heavily populated Kennedy Boulevard. Many roads and highways contain dangerous merges which lead to accidents. Additionally, with the construction on the Pulaski Skyway, the Skyway has become a dangerous place to travel as well.
Bus Accident Lawyers
Additionally, Jersey City also contains many bus lines. If you have been injured in an accident involving a NJ Transit bus, or a private passenger bus, the driver of the bus, the bus company, as well as the other vehicle involved, may be liable for causing the accident and be responsible to compensate you for the injuries that you have suffered.
Taxicab Negligence
If you have been injured as a passenger in a Taxi Cab in Jersey City contact our offices for a free consultation.
Examples of Accidents
Truck Accidents
Accidents due to merging onto the Holland Tunnel, NJ Turnpike, Route 1 and 9, and Route 139
Negligent Driving
Failure to stop at a stop sign
Rear End Accident
NJ Transit Bus Accidents
Taxi Cab Accidents
Jersey City Slip and Fall Attorney
Land owners have a duty to keep their premise safe for pedestrians. If you have been injured due to a slip and fall accident in Jersey City contact Schreck Personal Injury Lawyers immediately. Typical slip and fall accidents are:
slip and fall on ice due to negligent snow removal
slip and fall in a grocery store due to negligence
slip and fall due to a stair case not built according to code, or inadequate maintenance or tread
Jersey City also features PATH train stations at Newport, Grove St., and Exchange Place. PATH has a duty to inspect the premises and keep these premises safe. Pedestrians or employees who suffer slip and fall injuries at a PATH station may have a claim for negligence against PATH.
If you have been injured in a slip and fall accident at a PATH station, train station, in Target, Shop Rite, Morton Williams, or any supermarket or retail store in Jersey City of Hudson County contact Schreck Slip and Fall Lawyers for a free consultation.
Jersey City Premises Liability
Landlords and have a duty to keep their buildings safe for tenants. On the waterfront of Jersey City there are many luxury residential buildings which have hired security to keep the building safe from intruders. If an intruder is able to get past security, the building owner as well as the security company could be held responsible. If you have suffered an attack, or have been robbed due to the negligence of security guards, contact Schreck Jersey City Personal Injury Lawyers for a free consultation.
Jersey City Workers Compensation Attorney
Jersey City has a booming economy and many people have factory jobs as well as construction work that accompanies new construction. If you have been injured in the course of your employment you may be entitled to compensation for your injuries from your employer. If you have been injured during the course of your employment contact Schreck Jersey City Workers Compensation Lawyers for a free consultation.
Typical Workers Compensation Accidents include:
construction accidents
factory workman injuries
teachers injured in the course of their employment
Personal Injury Settlements Spotlight
Awarded to Fredrick Schreck Personal Injury Attorney
$225,000
Assaulted in Apartment Building
The Law Office of Fredrick Schreck settled a case for $225,000 for a residential tenant in Jersey City, that suffered numerous injuries when he was severely beaten by an intruder who get past security at his apartment building.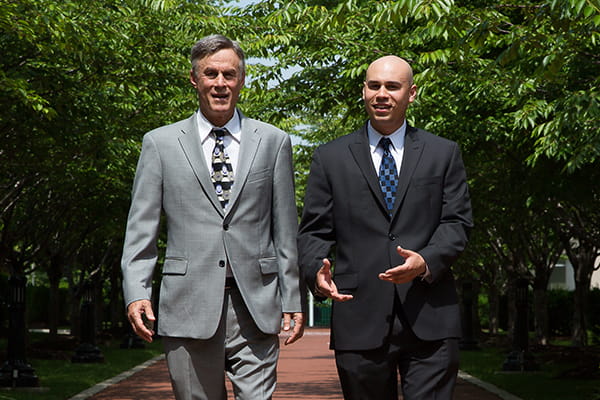 Schreck Personal Injury Lawyers
Serving Jersey City
Top-rated Jersey City Personal Injury Law Firm
If you have experienced injuries while living, working, or visiting Jersey City, NJ, you may be entitled to compensation for medical expenses, physical and emotional pain, loss of income, and other losses. Don't settle for suffering the consequences of someone else's mistake. As one of the top personal injury law firms in Jersey City, Schreck Law Office specializes in getting personal injury victims the compensation they deserve. We can expertly assess your case, answer our questions, and plan an effective strategy to protect your legal rights and get the best outcome for your Jersey City personal injury case.
Don't delay! Talk toJersey City's Top-rated Injury Lawyer
All consultations are confidential and no obligation.